Recognizing Altruism and Innovation
Science has the power to change human lives for the better – by providing more effective medicines and diagnostics, cleaner water, safer food, and much more. The Humanity in Science Award recognizes and rewards a recent scientific breakthrough that aims to have a real impact on humankind's health and wellbeing.
The next Humanity in Science Award will be presented in 2018, with the winner(s) receiving a grand prize of $25,000. Could it be you or someone you know?
The Humanity in Science Award is open to researchers worldwide.
It may be awarded to an individual, group, team, company or other large group; and can recognize a technology, process or product.
There are two ways to enter: you can nominate the work of yourself or your team with an essay; or nominate a peer's work by submitting a letter of recommendation. The nomination should describe the how the work has impacted humanity.
The work must have been performed during the previous three years.
Abstract and Biography
The recently announced 2017 winner of The Humanity in Science Award is Richard Jähnke from the Global Pharma Health Fund (GPHF) for his work on the development and continuous improvement of GPHF Minilab™ (www.gphf.org). The GPHF Minilab is a "lab in a suitcase" that enables resource poor countries to perform analytical tests on pharmaceutical products, and represents a breakthrough for the rapid and inexpensive identification of substandard and falsified medicines in low- and middle-income countries in Africa, Asia and Latin America.
Richard Jähnke
Born in Germany's Rhine-Ruhr metropolitan region, Richard Jähnke studied pharmacy in nearby Bonn and later moved on to gain his PhD in the field of pharmaceutical formulation at Frankfurt University. After six years in pharmaceutical R&D and business development in Epsom, UK, Frankfurt and Stuttgart, Jähnke then added a business management course to his technical expertise. In 1996, Jähnke joined the Global Pharma Health Fund (GPHF) as project manager, and has been delivering technical and organisational solutions for better health in developing countries ever since. Working to fight the menace of falsified medicines proliferation in low-income countries has given Jähnke and the GPHF major recognition within international public health.
The GPHF is a charitable organisation supported by voluntary contributions made exclusively by Merck in Darmstadt (Germany).
More Information
The Humanity in Science Award is an international research prize that recognises and rewards scientific breakthroughs that can substantially benefit human lives. Applications from all fields and industries are welcome.
You can nominate the work of someone else by writing a letter of recommendation that outlines why you believe the work is worthy of receiving the Award. Alternatively, you can nominate your own work – or more importantly that of your colleagues – by writing a 1000-word essay detailing the project and its humanitarian impact along with a letter of nomination from a respected and independent scientist. Initial evaluation of nominations will be performed by Rich Whitworth, Content Director, Texere Publishing. The Top 10 entries will be forwarded to an independent judging panel for selection of a winning project and three projects deserving of silver recognition. The winning group or individual will be awarded $25,000 in prize money.
The Terms & Conditions are available here.
There are two ways to submit an entry for Humanity in Science Award:
Submitting your own work or that of your team
You must provide:
A 1000-word essay that describes the development and use of a technology, process or product for the betterment of humankind.
A one-page letter of recommendation from a senior figure in the field who is familiar with the work.
Brief CVs of the main nominees.
Full citations of papers published by the nominees that describe the work.
Nominating a peer
You must provide:
A letter of recommendation that describes the nominee's development and use of a technology, process or product for the betterment of humankind, and why you believe it is a true breakthrough.
The Judging Panel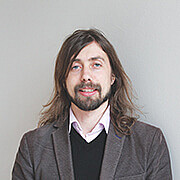 Rich Whitworth
Editor, The Analytical Scientist
Content Director, Texere Publishing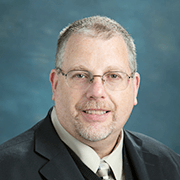 Gregory Webster
Senior Principal Research Scientist
AbbVie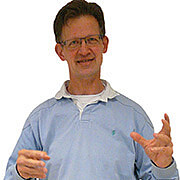 Peter Schoenmakers
Professor of Analytical Chemistry/Forensic Science
University of Amsterdam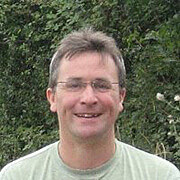 Neil Spooner
Director and Founder, Spooner Bioanalytical Solutions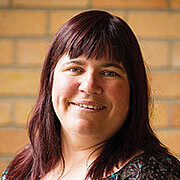 Emily Hilder
Director: Future Industries Institute, University of South Australia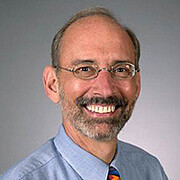 Benjamin W. Smith
Scientist
Department of Chemistry, University of Florida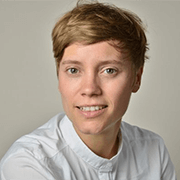 Kathryn Monks
Head of Applications & Academy, KNAUER Wissenschaftliche Geräte GmbH
Prize: $25,000
The winning group or individual will enjoy a total of $25,000 in prize money. This is a personal gift. The winner and three runners-up will receive a complimentary five-year subscription to The Analytical Scientist and The Analytical Scientist online.
The Humanity in Science Award 2017 is presented by The Analytical Scientist in partnership with KNAUER Wissenschaftliche Geräte GmbH. We are proud to be working together to recognize the altruistic impact that science can have on human lives.
KNAUER manufactures liquid chromatography instruments for analytical and preparative HPLC, osmometer and high-end chromatography systems for SMB and FPLC. Together with scientists in the lab, KNAUER develops innovative and individual solutions. KNAUER strives to provide scientists with the best tools for their research tasks.
KNAUER was founded in 1962 by Dr Herbert Knauer. Dr Knauer is renowned throughout the industry for his inventiveness and entrepreneurial spirit. Dr Knauer's wife, and co-founder of KNAUER, Mrs Roswitha Knauer, will be presenting the award to the Humanity in Science award winner.
The source of KNAUER's success is numerous world firsts that have won more than 20 awards for innovation. KNAUER is an established partner in science and supports research and technological advancement.
*The winner (or up to three representatives in case of a large team) will enjoy an all-expenses paid trip to the location (flight, hotel, and ground transportation to/from the event).